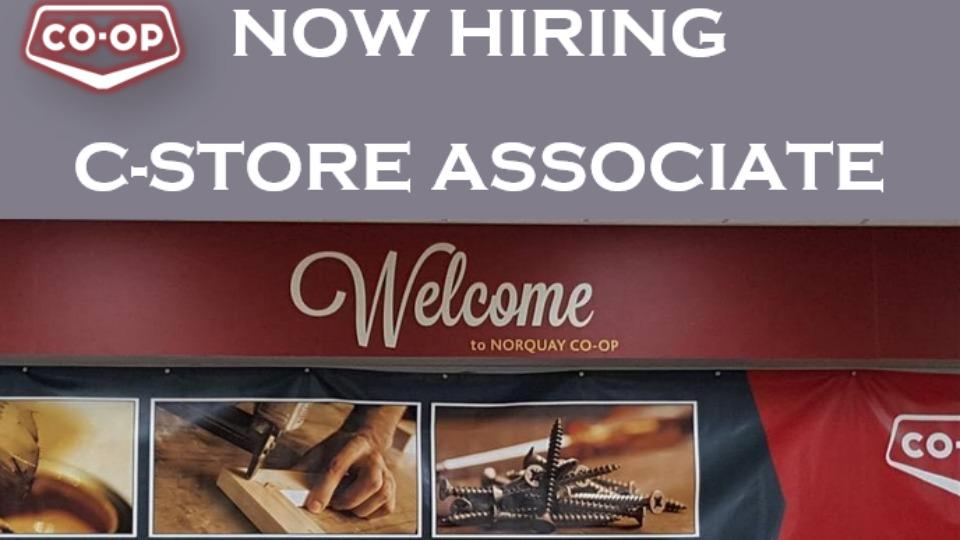 C-Store Associate
Norquay Co-op
Description:
The Norquay Co-operative is hiring a C-Store Associate in Norquay, Saskatchewan.
Who We Are:
Co-op does business differently. As a co-operative, we believe in working together to serve Western Canadians, delivering profits back to our communities and investing in sustainable growth.
What You'll Do:
Reporting to the C-Store Supervisor, the C-Store Associate will be responsible to provide memorable customer service, process customer transactions, dispense gasoline, diesel fuel, oil, and propane, and assist in receiving of freight and ordering.
This Includes:
• To Provide exceptional customer service to customers, by assisting customers, and providing information and product knowledge, which are maintained through being dependable for all shifts, and handling of customer complaints and providing warranty service in a professional manner, as per Norquay Co-operative policies and procedures.
• To perform exterior and interior housekeeping and maintenance duties.
• Process customer transactions on the point of sale system (POS)
• Responsible for providing a neat, clean, and well merchandised front end at all times.
• To be familiar with, ensure compliance and adhere to Norquay Co-op policies and procedures
• Other duties as assigned from C-Store Supervisor
Position Qualifications:
• Retail experience would be an asset
• Enjoy working with a team
• Having a great attitude, self-motivated and accountable
• Energetic and excited to work with members
Our Team Members receive competitive salaries, a comprehensive benefits package and an employer-contributed pension plan. We encourage our Team Members to take advantage of learning opportunities, to grow and develop and to foster a culture of teamwork and innovation.
Apply with resume in person to the C-Store Supervisor or by email to cstore@norquaycoop.ca
We thank all candidates for their interest; however, only those selected
to continue in the recruitment process will be contacted
Application Deadline:
June 16, 2023
Discover more: